About Us
History and purpose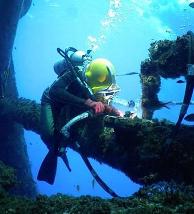 The ODIA came into existence during the early 1980s, initially for the purpose of negotiating the pay and conditions settlement. Each ODIA signatory company is an individual contractor with its own  contractual and operational arrangements for its personnel.
The ODIA sets out minimum conditions which signatory companies expect the suppliers of diving personnel to apply as a minimum. Employers may, of course, supplement any of the minimum requirements with their own, company-specific terms, on pay, allowances, training, health and safety, workforce information and consultation, ill-health and injury benefits and so on. This means that pay and conditions variables are focussed on company-specific priorities, branding and ethos, while core standards are guaranteed.
As the industry has matured and become more global, arrangements to source, engage, deploy and manage offshore personnel have become more varied and internationalised. This means that, while the Company Signatories still have as our main purpose the agreement of a baseline Agreement for the UK sector, we also have a role to play within the network of stakeholders with an interest in ongoing industrial relations, and general industry matters.
Companies' commitment
The Company Signatories fund a shared 'Coordinator' resource – a paid employee who specialises in industrial relations. This role is held by Susie Miller, who's role  is to work on our behalf with the employing companies, RMT, workforce reps and industry stakeholders to represent the ODIA, build industrial relations, lead the development work approved by the Signatory companies and support the negotiations on the next ODIA Agreement.
IMCA
The company signatories maintain a close working relationship with the International Marine Contractors' Association (IMCA) which has informed and supported the ODIA from its earliest days. The agreed qualifying criteria for grades, and the definitions which constitute the eligibility requirements for each category of personnel prescribed in the Agreement, are in accordance with the IMCA Competence Assessment and Assurance Scheme guidelines.