Contact Us
The Signatory Companies have appointed a Chairperson to represent their shared interests, as well as funding the engagement of the paid Coordinator.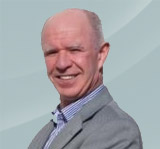 Chairperson: Hamish Petersen
 Hamish was appointed Chairman of the signatories' group in April 2009, following in the footsteps of Colin Gibson of Subsea 7.
Hamish is the founder, owner and Managing Director of KD Marine and has held various post in the diving industry over the past 44 years including Diver, Equipment Manager, Project Manager and Regional Manager of an international underwater contractor. He has been involved in almost every type of diving activity in many parts of the world (and claims to have the proverbial T-shirt).
Hamish is passionate about people issues and sees it as one of the fundamental elements of our business. He has personal experience of what does and does not work for the workforce and the employers alike and looks forward to moving the ODIA into a new era of industrial relations and assisting all the stakeholders to benefit from their participation.
E-mail: Hamish@kdmarine.com
Tel:


Coordinator: Susie Miller

Susie Miller took over the role of Coordinator in February 2012. She has worked in various HR management and learning and development roles for over 35 years in the food and oil related industries. Most recently she has been involved in the collective labour negotiations in the helicopter business. 
She has been a key driver in setting up and chairing quarterly forum meetings with each of the union groups working with management, union officials and union representatives to develop strong progressive relationships with the unions.
A graduate from Queen Margaret University, a Fellow of the Chartered Institute of Personnel and Development and an enthusiastic supporter of progressive employee relations.
E-mail
: 
info@odia.org.uk
Tel
:
If you have a general enquiry about the Company Signatories to the ODIA, or about the ODIA itself, please contact Susie Miller in the first instance.